Conquer the Front Page of Google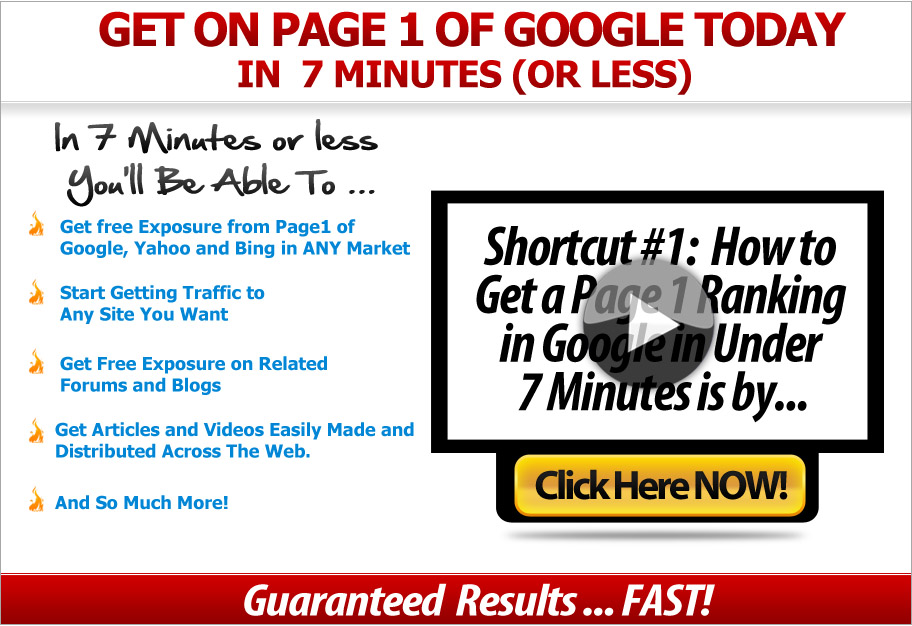 If you are a blogger, internet marketer, or small business owner, you should understand the power of an Internet presence.  It can take your business to the next level.  Especially, a small business owner.  If you have a brick and mortar store, you are normally limited to customers in your surrounding areas.  With an Internet presence such as a website and social media accounts, you can really grow your customers and reach customers all around the world.
For bloggers and internet marketers, the majority of your business is normally online so you definitely want to maintain an Internet presence with more than just a website.
But today, I will focus on the website.  You can get traffic from other sources than Google and the other search engines but it's great to get organic traffic.  When you put in the work, you get the rewards and that's great traffic and customers to your website and business.
There are a few tasks you need to accomplish to get your website ready for Google and other search engines.
1.  You need to make sure you have great, engaging SEO friendly content.
2.  You need to do keyword research.
3.  You need to check out your competition.
4.  You need to complete On Page Search Engine Optimization (SEO)
5.  You need to complete Off Page SEO
Those are 5 things that I just thought of quickly.  I'm sure there are more things if I really dig deeper but those are the basics.  Even with just the 5 tasks listed, this can occupy a lot of your time.
If you're focused on growing your business, you more than likely won't have the time to complete these tasks.  You may end up hiring someone else to complete them freeing your time to make valuable business decisions.  That's an available option.
I recommend using great software to automate the process so you can complete your research and SEO quickly and effectively.
Either way, the better you manage your time, the more time you will have for helping your business grow.
Get started today learning about the 5 tasks mentioned above.  Conquer them and you can conquer the front page of Google.
If you found this helpful, please leave a comment, share this, and sign up for our FREE newsletter and get a FREE e-book to help you make money online.
page generated in 12 secs